Integrity policy
Data Protection
This Data Privacy Notice («Notice») applies to CTEK AB and any of its subsidiaries and affiliates («CTEK», «we», «us» or «our») when we process personal data of persons that visit our website or contact us for general queries or other purposes.
Protecting your privacy is very important to CTEK, and we process personal datain accordance with this Notice and applicable legislation, including the General Data Protection Regulation (2016/679) («GDPR») and other applicable national data lawsin the countries where we are located.
For more information about GDPR visit:
Rights and choices
You may at any time exercise your rights in relation to your personal data that we process:
Right to object:
You are entitled to object to certain processing of personal data, including for example processing of your personal data for marketing purposes or when we otherwise baseour processing of your personal data on a legitimate interest.
Right to access and rectification:
You have the right to request access to the personal data relating to you. This includes e.g. the right to be informed whether or not personal data about you is being processed, what personal data is being processed, and the purpose of the processing. You alsohave the right to request that inaccurate or incomplete personal data be corrected.
Right to erasure:
You may also request that your personal data be erased if e.g. the personal datais no longer necessary for the purposes for which it was collected, the processingis unlawful, or the personal data has to be erased to enable us to comply with a legal requirement.
Right to Data Portability:
If personal data about you that you have provided is being processed automaticallywith your consent or in accordance with a contract between you and CTEK, you may request that the data is provided in a structured, commonly used and machine-readable format and you may also request that the personal data is transmitted to another controller, if this is technically feasible.
Right to withdraw your consent
In cases where the processing is based on your consent, you have the right to withdraw your consent to such processing at any time.
We will transfer your personal data to third parties under certain lawful circumstances,as stated in this Notice, and in some instances to a different country to the countryin which you live or work. Such country may be located outside the EU/EEA.
If you have any complaints about how we process your personal data,or would like further information, please contact us at any time at the following email-address:
You always have the right to lodge a complaint with the relevant supervisory authority in particular where you live, work or where an alleged infringement of the GDPR has occurred. You can find the relevant authority in your country here:
http://ec.europa.eu/justice/article-29/structure/data-protection-authorities/index_en.htm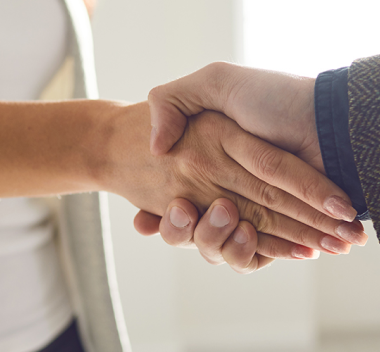 Collection of information
We collect information from you when you contact us via a contact form, online chat,by phone or make a purchase in the web shop. The information collected is the datathat you provide us with, including but not limited to your name, e-mail address, your phone number, home address, and / or credit card information.
Furthermore, when you visit our website, we automatically receive and save information from your computer and browser through "cookies", including your IP address, software and hardware information, operating system and browser type and the requested page.
We will also collect your contact details (e.g. name, email address and telephone number), job title and other information that you or your company have provided to us,if you are an employee or other representative of a company that has, have had or enters into a commercial relationship with us or if you are a sole trader that has a commercial relationship with us, including tenancy (such persons hereinafter referredto as "Representatives" and such commercial partners hereinafterreferred to as "Commercial Partners").
Purpose with the processingand legal basis
The information we collect from you is processed, i.e. kept, stored, collected, transferred, disclosed or otherwise handled, with different purposes depending on the reasonfor why you are contacting us.
However, some common purposes for our processing of the abovementioned information is to:
if you are a Representative, send you information about our productsor services by e-mail (if you or the Commercial Partner have providedus with your e-mail address) unless you have asked us not to. This use of your personal data is based on our legitimate interest to market
our products and services;
administer and respond to requests or questions from youif you as individual or as a Representative contact us by email or phone (if you have provided them to us). This use of your personal datais based on our legitimate interest to respond to you or handle your requests;
enable us to carry out our service, e.g. administering and deliveringthe product you or the Commercial Partner, purchased from usand assist you as an individual or a Representative with any questionsin relation to a purchase. This use of your personal data is basedon performance of a contract with you (if you are an individualor a sole trader) and we use the data to fulfill our contractual obligations and make use of our rights or our legitimate interest (if you area Representative) to fulfil the contractual relationship with the Commercial Partner and make use of our rights;
if the Commercial Partner is a tenant to us, administer and carry outthe tenancy between the Commercial Partner and us. This use of your(as a Representative of the Tenant) personal data is based our legitimate interest to fulfil the contractual relationship with the Commercial Partner
improve our website and web shop. This use of your personal datais based on our legitimate interest in improving and developing our business;
improve our customer service to give you a better experience. This use of your personal data is based on our legitimate interest in improving and developing our customer service and assist our customers;
enable us to administrate job applications and to contact potential recruits. This use of your personal data is based on our legitimate interest to administrate job applications that we receive;
fulfill legal requirements, for example bookkeeping regulations.We conduct this processing because we are obligated to do so under applicable law.
Disclosure to third parties
Due to the fact that we have several affiliates and subsidiaries that carry out business activities in other countries around the world, the personal data, depending on the reason for you contacting us, may be transferred to such affiliates and subsidiaries. We base such transfer on a legitimate interest to ensure an efficient administration withinthe CTEK group.
See below for information on transfer to third countries:
We do not otherwise sell, trade, or otherwise transfer or disclose, personally identifiable information to third parties unless required to do so under applicable laws. However, we may transfer data to trusted third-party providers in order for them to provided servicesto us, help us develop our site or our company or help us fulfill obligations such as delivering orders etc. Only personal data that is necessary to fulfill the purposes stated above will be provided to these third-party providers. All third-party providers must follow our instructions and applicable written data processor agreements (including confidentiality undertakings) and any other agreements that are in place between usand our third-party providers, and must implement appropriate technical and organizational measures for the protection of the personal data.
We will share information with advisors and authorities:
if necessary to investigate;
prevent or take action against illegal activities;
suspected fraud;
situations that pose a potential risk to a person's physical security;
breach of our terms of use or when required under applicable law;
and to the extent allowed under applicable data protection legislation.
Transfer to third countries
However, we may transfer your information from a location within the EU/EEA. The level of information protection in countries outside the EU/EEA may be lower than that offered within the EEA. We transfer personal data to the United States (the "U.S."), Australia, China, Hong Kong. When we transfer personal data to any of these countries, we will implement appropriate measures under the GDPR to ensure that your personal information remains protected and secure.
We primarily process personal data on serverswithin the EU/EEA.
Our international transfers of personal data are based on the EU Commission's Standard Data Protection Clauses, (Article 46.2 GDPR)
https://ec.europa.eu/info/law/law-topic/data-protection/data-transfers-outside-eu/model-contracts-transfer-personal-data-third-countries_en
Information Protection
We will only process personal data for the purposes for which it was collected and as set out above. Personal data is not processed for any longer than what is necessary forthe particular purpose or as required by applicable EU or Member State law. For exact retention times for different kinds of personal information please contact us by usingthe email set out below. We take a variety of security measures to protect your personal data.
We use advanced encryption methods to protect data transmitted over the Internet. Access to personal data is limited to employees who will perform a specific job where they need access to the data. The servers used to handle personally identifiable information are stored contained in a secure environment and access protected physically and logically.
Cookies
We use cookies to improve access to our site. In addition, our cookies enhance the user experience by tracking and targeting the user's interests. The information collectedis digital information data such as geo-location, IP address, browser type, device type. You can choose whether you wish to accept cookies. Most web browsers allow controlof the above listed cookies through the browser settings. By adjusting your web browser, you may avoid receiving cookies.However, this might result in the services on the Website not functioning optimally.The method used to block cookies will depend on the web browser used. Consult the "Help" or corresponding menu in your web browser for instructions. You can also often change settings in relation to a specific type of cookie. Our use of cookies is generallynot linked to personally identifiable information on our site.
For further information regarding how we use Cookies please see our cookies policy, available here:
Manage personal informationand contact
CTEK is the controller of the personal data for the purposes described above. You can also use this email address to object to our processing, receive information about what personal data we process about you or to update, move or to request erasure of your personal data.
If you have any questions regarding our processing of personal data,please contact us at: